Citizen dialogues in urban planning
Citizen dialogues have during the last 20 years become an increasingly common way of working among municipalities and architectural firms, both internationally and in Sweden. Dialogue is in different ways lifted as a critical success factor for a sustainable urban development. But while there is growing interest among policy makers, practitioners and researchers, there is also a state of confusion: What does dialogue really mean, why should you work with it and how should it be executed to reach the best results? To what extent do today's dialogue processes contribute to a more equitable, legitimate and effective planning process?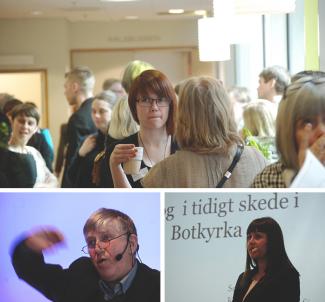 Mistra Urban Futures, along with several other partners have therefore carried out several different activities during the last years with focus on citizen dialogue in urban planning. The aim of this has been to deepen the knowledge about urban planning processes where citizens are invited to some form of participation. Below you will find a description of the activities that have been carried out so far.
Knowledge overview and seminar
From 2011-2012 the Swedish Delegation for Sustainable cities hosted the network Stadsbyggnadsdialogen that identified that there is a lot of knowledge and experience among the different actors, but there are also many areas where there is no structured knowledge available.
Mistra Urban Futures therefore conducted a knowledge overview in 2013 outlining examples from both research and practice in the field of citizen dialogue. On March 26 2013, an event about dialogue in urban planning where held where knowledge gaps also was discussed. Read more (in Swedish)
Urban Research
As part of the project development an Urban Research will be organized on 26 November 2014 in Gothenburg with the theme "Future urban dialogues, equity, legitimacy and efficiency". Read more (in Swedish)
Research application led to new project
When developing the knowledge overview the network was widened to be able to develop the area further. Together with KTH Royal Institute of Technology, Swedish Association of Local Authorities and Regions, Boverket – the Swedish National Board of Housing, Building and Planning and several municipalities in Gothenburg, Malmö and Stockholm an application was sent to the Swedish Research Council Formas. The application was granted in 2015. Read more about the project The impact of participation. 
Photo credit: Ylva Löf
Publications
Harling, T., Ström, L. & Riise, J. (2013). Dialog i stadsbyggande: Forskningsöversikt och praktiska exempel från kommuner i Sverige. (Mistra Urban Futures Report 2013:4). Gothenburg: Mistra Urban Futures.