Thomas Elmqvist
Thomas Elmqvist is a professor in Natural Resource Management at Stockholm Resilience Centre, Stockholm University, Stockholm, Sweden. His research is focused on urbanization, ecosystem services, land use change, natural disturbances and components of resilience including the role of social institutions.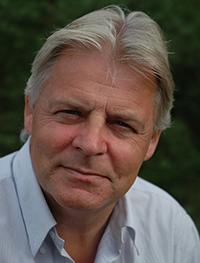 At Stockholm Resilience Centre he has been part of building the Urban Research theme and the Resilience and Development research agenda. Prior to that Thomas worked as a Scientific Research Director at Swedish Biodiversity Centre in Uppsala, Sweden.
He coordinated a major urban research project in metropolitan Stockholm which was part of the Millennium Ecosystem Assessment, he was coordinating lead author in the The Economics of Ecosystems and Biodiversity (TEEB) project, the study leader of the UN project "Cities and Biodiversity Outlook" and leading several large European projects on urban social-ecological systems. He is currently leading the interdisciplinary project "Urban Planet" as part of Future Earth.
Thomas is member of the board of Östersjöstiftelsen and Member of The Royal Swedish Academy of Agriculture and Forestry. He is also a Visiting Professor at Integrated Research System for Sustainability Science at the University of Tokyo, Japan; a Fellow at Stellenbosch Institute of Advanced Studies (STIAS), South Africa as well as an Adjunct Professor, Department of Natural Resources, Cornell University, USA.