Open Method Seminar 2 Complexity and Conflicts as Societal Transformation with Bernard Le Roux, Dialogues
Managing complex social conflicts asks for an approach that requires the responsible
authority to make choices, in respect to the design of the process and the skills required to
mediate or facilitate the conflict at hand. Which is not about a simple "yes" or "no" to public
dialogue.
Bernard le Roux will describe an analysis tool that can be used to determine both
the levels of complexity and the level of conflict escalation to make an informed choice as to
how to deal constructively with these matters in different kinds of processes. He will
illustrate the model, being developed in Colombia in the context of national policy for
mediation practice, together with examples from different social conflicts and complex
social problems. He will also briefly explain the approach to management of social conflicts
as used in a Swedish context.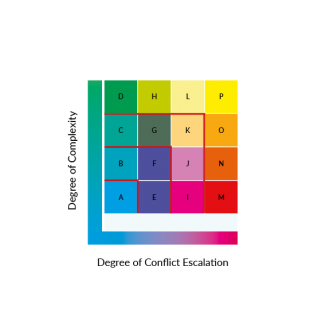 Bernard le Roux is a mediator and facilitator working mostly in Sweden within the public
sector. He is a founding member of Dialogues – a non-profit company working within the
field of complex social problems. Dialogues trains facilitators and mediators and supports
those working with public dialogue processes in the major cities as well as in smaller municipalities.
Time: 13.00-16.00, 29th of November
Place: Mistra Urban Futures, Läraregatan 3, Gothenburg
The seminar is open to the public. As seat are limited please register by sending an email to
elma.durakovic@chalmers.se no later than 26th of November.
This Open Method Seminar is an initiative by of Urban Futures Open Research School and
invites practitioners, researchers, PhDs and alumni jointly
Foto av: Bernard Le Roux