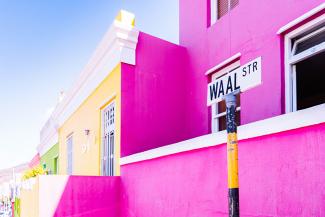 Urban public finance
Urban public finance is a complex sector. It includes the study of how urban infrastructure is financed, as well as the ways in which urban authorities manage public money. There is an established literature on urban public finance, much of which is comparative in nature.
Undeniably, urban public finance plays a crucial role in urban transformation. The fiscal architecture of cities and the choices regarding revenue and expenditure fundamentally shape city development processes. In addition, the ways in which infrastructure is funded and financed has implications of urban access, participation, and equity.
In order to intervene effectively in making cities more just, it is essential that we understand the operations and logics of urban public finance systems. It is equally important that we identify potential levers for change.
The first phase of the Urban Public Finance comparative project examines urban public finance in Cape Town and Kisumu. What is the fiscal architecture of the city? What are the main sources of revenue? How are different types of infrastructure and services financed? What are the key obstacles and opportunities? The objective is to get a clear picture of the current operations of the system.
In the second phase of the project, we will explore innovative ways of leveraging additional financial resources and making better use of these resources. We will also look at extending the scope of the project to other cities, and to including new global initiatives (e.g. green financing).
Liza Rose Cirolia. lead researcher,  at the African Centre for Cities at the University of Cape Town, and co-author James Christopher Mizes, University of California, Berkeley, recently published a working paper called "Property Tax in African Secondary Cities: Insights from the Cases of Kisumu (Kenya) and M'Bour (Senegal)".
Usefulness
The project will assist in making urban public finance more accessible to scholars and practitioners concerned with socio-spatial justice. It will also help those involved with public finance recognize their urban impact. In the long term, the aim is to coproduce knowledge on creative, innovative, and just modes of urban public finance.