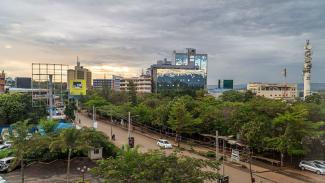 Including the Tax Collectors
Cities in Africa and the Global South are dependent on property tax income for development of urban services and infrastructure. However, in many cases the actual collection of the property taxes is on a low level, compared to the potential.
Liza Rose Cirolia is a researcher at the African Centre for Cities at the University of Cape Town, and also leading the Mistra Urban Futures comparative project 'Urban Public Finance'. She and co-author James Christopher Mizes, University of California, Berkeley, have published a working paper called "Property Tax in African Secondary Cities: Insights from the Cases of Kisumu (Kenya) and M'Bour (Senegal).
They identify three significant reasons for the low level of property tax collection in these cities:
-    Lack of resources and capacity for tax collection
-    Perceived mismatch between taxes collected and actual services provided
-    The tax administrators' own perceptions of the legitimacy of the tax collection
However, rather than imposing top-down reforms for tax collection, Liza Cirolia and James Christopher Mizes recommend incremental improvements of the tax administration, based on the tax collectors' own perceptions and practices.
The complete working paper can be found here, and a French text on the same subject.
For more information, please contact Jan Riise.