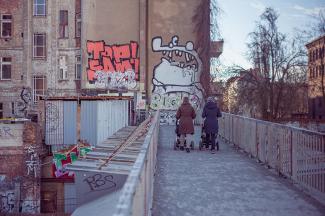 Neighbourhood transformation and housing justice
The aim of this collaboration is to build the capacity of community-led housing movements and initiatives in Manchester and Gothenburg while generating comparative insights into the dynamics of gentrification and housing justice in two European cities. A delegation of five community-led housing scholars and practitioners will participate from each city-region. There will be two international learning exchange workshops – one in Manchester in February 2019 and one in Gothenburg in April 2019.
The delegations will explore the comparative institutional and policy context for community-led and affordable housing in Sweden and the UK and within the local urban contexts of Manchester and Gothenburg; carry out site visits to community-led housing initiatives; and engage in comparative reflection about how far lessons are transferable across different European cities. A final online report will be published capturing their reflections and conclusions.
Usefulness
The ideas, experiences and evidence gained regarding the dynamics of poverty, regeneration and gentrification in low-income neighbourhoods will inform the future practice of participating delegates while generating comparative insights that can deepen policy and practice-based and academic understanding of these issues