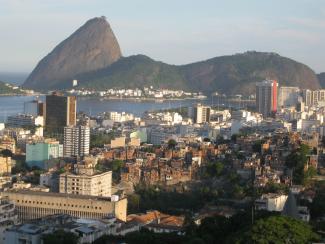 Open Access Summaries in Swedish, Spanish, English and Hindi
Fundamental to the work of Mistra Urban Futures is the need to ensure that different audiences and actors are able to benefit from it. Hence, the Centre deliberately produces outputs geared to the needs of various stakeholder groups. These take diverse forms, from scientific research reports and publications to user guides, policy briefs and blogs. As a reflection of our ambition to have global reach, translation of key outputs into different languages is also important.
 
In late 2016, we published our flagship book, Rethinking Sustainable Cities (Policy Press) as a state of the art review of urban sustainability and the three core concepts of accessibility, greenness and fairness which comprise the Mistra Urban Futures approach. To maximise its global availability, this is available electronically on Open Access for free download. A shorter synopsis for practitioners and policymakers has been produced, so far available in four languages. The Swedish version was launched at the Gothenburg Platform's conference in late 2017, while the English, Spanish and Hindi versions were launched at the Ninth session of the World Urban Forum in Kuala Lumpur on 9th February 2018. They are all available for free download (see below). Further language versions are being considered.
The 2016 book, 'Rethinking Sustainable Cities', edited by David Simon, has become one of the most central publications of Mistra Urban Futures. The authors (James Waters, Sue Parnell, David Simon and Henrietta Palmer) put the 'Accessible, fair and green' concepts into a 21st century context – hence creating a platform for development in cities as well as within Mistra Urban Futures.
For further information, please contact Jan Riise, Engagement Manager
Photo: Rio de Janeiro, David Simon (from the book and summaries)