Mining and Mixing in Methodology:
Knowledge and Distinction of the University
Professor Tim May, Sheffield Methods Institute, will give a guest lecture to address how the landscape of university work is changing. Funders increasingly seek interdisciplinary collaborations; the thirst for knowledge is manifest in the desire to produce innovative methods; researchers are routinely expected to demonstrate impact and engagement; working beyond disciplines is expected whilst careers are evaluated by disciplines; postgraduate education is placing more emphasis on learning, experiencing and understanding outside of disciplinary boundaries and issues associated with coproduction, working with policy-makers and communities, lead to a need to deepen understanding of the different ways in which we produce knowledge.
These and other factors have implications for the future of the university as a distinct site of knowledge production. This lecture will examine these pressures and their manifestations and consider what this means for the social organisation of knowledge production.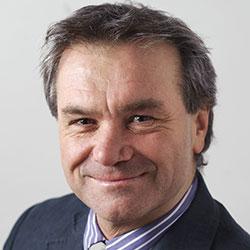 Tim May is Professor of Social Science Methodology in the Sheffield Methods Institute. Tim originally trained and worked as an agricultural engineer and then studied at the LSE, Surrey and Plymouth universities. In addition to teaching across a range of subjects, his research has been funded by national and international research councils and the public, voluntary and private sectors, including universities. He has written and edited seventeen books, including new editions, edited a book series and written over a hundred and eighty articles, book chapters, research reports and policy briefings on topics that include: social research; reflexivity and research methodology; management and organisational change; knowledge, universities and urban development and knowledge exchange and policy.
Sign up via eventbrite