Why participation?
Mistra Urban Futures seminar with Professor Nabeel Hamdi
Date: 23rd of November
Time: 10.00 am –12.00 pm
Venue: Mistra Urban Futures, Läraregatan 3, Gothenburg
Why participation?
Where does change has its beginning? What do you need to know to engage with in a processes of change? Who has the relevant knowledge of a place? Who has the power of a place? What are the reasons for participation working with urban change?
These are the typical kinds of straightforward questions that Professor Nabeel Hamdi continuously have been asking himself and others, to reach the core of how to transform unsettling conditions of communities around the world. Working across all sectors of society, professor Hamdi has a pedagogical eye on how spatial and social change take place in inter-relational processes. From a grass-root perspective and from genuinely place based experiences professor Hamdi has extracted his unique research methodology, in which the spatial or physical small act often proceeds the larger framework of research contextualisation. Dealing with all the challenges and complexities of the contemporary urban realm, professor Nabeel Hamdi's development methodology includes improvisation, narration and 'thinking-in-action'. Ultimately he asks us to consider the frank question 'What is a good place to grow up in?'
 
Welcome to participate in a research seminar with professor Nabeel Hamdi, together with the Mistra Urban Futures' PhD students. The seminar will be led by Henrietta Palmer with inputs from the PhD group.
Professor Nabeel Hamdi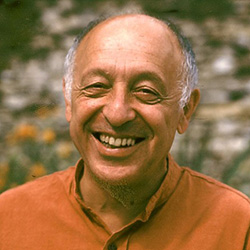 Professor Nabeel Hamdi is currently professor emeritus of Housing and Urban Development of the Oxford Brooks University in Oxford, where he founded a program on Development Practice in 1992. He is also teaching at the Development Planning Unit at London University College and at many universities and educational programmes across the world.
He has consulted on housing, participatory action planning and upgrading of slums in cities to all major international development agencies, and to charities and NGOs worldwide.  He is most famously the author of The Placemakers Guide to Building Community (Earthscan 2010), Small Change (Earthscan, 2004), Housing Without Houses (IT Publications, 1995) and recently The Spacemakers's guide to big Change (Earthscan, 2014).
 
For insights into professor Hamdi's thinking please access the following presentations:
•    A short clip from the UN Habitat website Nabeel Hamdi - Participation in Practice
•    And a longer lecture Nabeel Hamdi - The Placemaker's Guide to Building Community
 
This event is part of the Mistra Urban Futures PhD seminars. A longer text will be provided to PhD students for preparations. However, the seminar is open to others with an interest in participatory methods for co-producing urban research. If you would like to take part of the readings please mail, Henrietta Palmer, Deputy Scientific Director, Henrietta.Palmer@chalmers.se
 
The invitation of professor Nabeel Hamdi is a collaboration between Mistra Urban Futures and Chalmers, Department of Architecture. As part of this collaboration professor Nabeel Hamdi also gives a public lecture at Chalmers, Nabeel Hamdi: Deciding Urban Interventions, SB-H1, the 23rd November, 5.30 – 6.45 pm.