Urban Research 
Growing Cities; who's having access to what, where and how? 
URBAN RESEARCH invites university scholars and practitioners to a seminar about urban planning and the classical political phrase: "who gets what, where and how?" 
More specifically, the seminar presents the developments that have evolved in Pretoria, South Africa for the last couple of decades, and the unintended consequences of planning policies on the resilience of the city. 
The city of Gothenburg is also deeply involved in hundreds of exploitation plans; will they turn out as intended? Who is having the last say? What interests or perspectives get washed-off along the line? Are the planning tools sufficient in order to realise just, resilient and sustainable cities – if not, how should they get adjusted?
Date: Tuesday, November 1, 2016
Time: 13:00-16:00
Venue: E44, School of Business, Economics and Law, University of Gothenburg, Vasagatan1
Programme
13:00-13:10 Mistra Urban Futures: Introduction and welcome 
13:10-13:15 Ylva Norén Bretzer, consortium co-ordinator for University of Gothenburg, Mistra Urban Futures, introducing the speakers
13:15-14:00 Chrisna du Plessis, guest professor at Chalmers, associate professor at the University of Pretoria
14:00-14:30 Björn Siesjö, City Architect in Gothenburg, How is Gothenburg planned, and for whom?
14:30-14:50 Coffee
14:50-15:20 Staffan Claesson, City Development Manager, Lessons from the Port Elizabeth partnership with the City of Gothenburg
15:20-16:00 Panel discussions 
Speakers
Associate Professor Chrisna du Plessis, University of Pretoria, South-Africa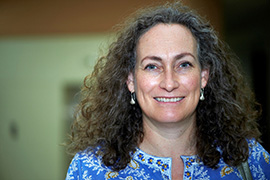 Associate Professor Chrisna du Plessis is head of the Department of Architecture at the University of Pretoria. She holds graduate and post-graduate degrees in architecture and sustainable development from the University of Pretoria, a PhD in Urban Sustainability from the University of Salford in the UK and an honorary doctorate from Chalmers University of Technology in Sweden.
Her research concentrates on developing the principles and guiding frameworks for the practices of sustainable construction and human settlement development, with a focus on urban resilience and regenerative development. She recently published Designing for Hope: Pathways to regenerative sustainability with co-author Dr Dominique Hes, and produced a documentary, The Regenerates. Read more.  
City Architect Björn Siesjö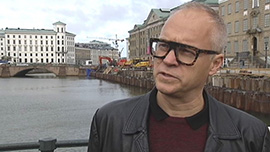 Architect Björn Siesjö was recruited as City Architect in 2011. His experience included working for Gothenburg architect studios early in his career (Kanozi, White, Liljewalls). He was a vital part of several of the development projects in the city of Malmö, such as the West Harbour and the Station area.Since he got back to Gothenburg, he has primarily been focusing on the processing of numerous development plans on the on-going making of the City. 
Staffan Claesson, City Development Manager 
Nelson Mandela Bay Municipality (Port Elizabeth) - Gothenburg Partnership.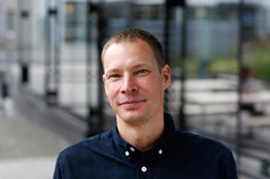 Staffan works as a strategic city planner and has been assistant project manager for the "Development strategy Gothenburg 2035" and the "housing in Gothenburg - current state and future direction". Staffan is also project content coordinator in the Gothenburg partnership with Nelson Mandela Bay Municipality (NMBM). The recap of the 16 years of co-operation between the two cities has entrenched a strong mutual understanding of each city in the various areas of co-operation, as well as general administrative and political aspects. Within the partnership, there has recently been a project with focus on policy/implementation gap and a "toolkit" for local authorities to ensure optimal policy implementation and service delivery has been developed.
The continuation of the partnership for upcoming project period will explore the theme of accessible cities (physical, political, economic and notional). Both municipalities deem it critical to improve their economies and thereby the welfare of all inhabitants. Linking the inner cities to the suburban areas and the improvement of living conditions in the suburban areas is important for enhanced economies. The work with a coming project will focus on one hand, exploring the governance model for urban development and on the other hand, to improving service delivery in local communities by better linkages to the inner cities and surrounding areas. 
Questions? 
Contact Ylva Norén Bretzer, consortium co-ordinator for University of Gothenburg, Mistra Urban Futures, +46 (0)704 362449, Ylva.Noren-Bretzer@spa.gu.se.