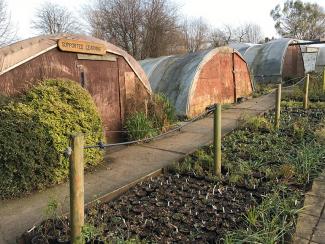 Food Value Chain
The Food Value Chain project consists of two clusters of activities, one focused on Kisumu (with involvement from KLIP, CTLIP and GOLIP) and one involving Sheffield, Manchester and Gothenburg (this is a collaboration between SMLIP and GOLIP). This is a cross-cutting thematic project that is linked to all the three TRACKs in the Mistra Urban Futures Strategic Plan (2016-2019). This thematic area covers the different aspects on the food value chain namely: production, distribution/marketplace systems, processing, packaging, product design and development, and consumption. It involves understanding the existing patterns of various food items for comparison and identifying practical opportunities for actions to ensure urban food security and sustainability. The project is relevant to the achievement of the Sustainable Development Goals (SDGs) on hunger (SDG2), poverty (SDG1), conservation and sustainable resource utilization (SDG14).
The first cluster of activities has its focal point in Kisumu, with the collaboration of KLIP with CTLIP and GOLIP. The objective, with a focus on urban food security, value chain, nutrition and systems, is addressed through five different work packages: 1. Urban food security, value chain and nutrition; 2. Consuming Urban Poverty (funded by ESRC); 3. Nourishing Spaces (funded by IDRC); 4. Urban rural Gothenburg (Stadslandet);  and 5. Craft- Kisumu frugal innovation hub. The common denominator in all these work packages is food availability, accessibility, distributive channels, packaging, marketing, affordability, utilization, quality, urban food dimension, production system, sustainability and governance related issues. The Consuming Urban Poverty project work package is about to be finished, while the Nourishing Spaces project has started in 2017. A joint session with all collaborators will be arranged during the International Conference in Kisumu in November 2017. Platforms for further discussion and sharing across the LIPs will be explored at this point.
In the second cluster of activities, SMLIP and GOLIP have developed a process of mutual exchange to support food projects on the ground in their cities. Members of the Action Research Teams (ARTs) in each of the three participating cities (Sheffield, Manchester and Gothenburg) will engage in learning exchange visits to Gothenburg, will participate in joint peer to peer learning events involving the ARTs from other partner cities, and will peer review project reports from the other partner cities. They will also contribute to an evaluation exercise that will support the development of social infrastructure by producing insights and a series of shared actions to mutually support food networks within and between the partner cities.
Usefulness
This project and its activities will provide policy makers on local and regional scales with ideas, experiences and evidence regarding local food production, security and distribution.