New Director for the Gothenburg Platform appointed
We are happy to announce the new Director for the Gothenburg Platform, Dr Margareta Forsberg. Her most recent position is as Head of coordination, Socially Sustainable Gothenburg, City of Gothenburg and she has a PhD in Social Work from the Department of Social Work, University of Gothenburg.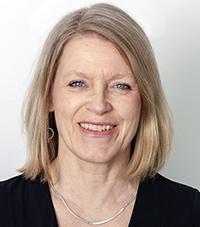 Margareta's previous positions include Head of Department, Social Development, City of Gothenburg, Strategic coordinator, Unit for HIV prevention, Swedish National Board of Health and Welfare, Secretary of developmental issues concerning youth, Public Health Office of the City of Gothenburg and as a Social worker at different municipalities early in her career. 
"As an experienced leader who has worked in university and local government, Margareta Forsberg has deep understanding of the different institutional cultures and communities of practice that the Gothenburg platform brings together. Indeed she sees 'translational' work bridging these and to lay people as a top priority, as well as contributing actively to aspects of our Realising Just Cities research agenda", says David Simon, Director Mistra Urban Futures.  
"Margareta Forsberg has a great potential to make the Gothenburg platform relevant for different kinds of stakeholders, based on her different experiences and well-developed leadership", says Henriette Söderberg, Area of Advance Director, Building Futures, Chalmers University of Technology.
"Sustainable development is something I have always been engaged in. What attracts me to the job as Director for the Gothenburg platform is the focus on sustainability combined with the position in the intersection between practice and research. I cannot think of anything better. I am also happy that my background in social science is considered to be a valuable contribution to the work of the platform and hope to be able to use my experiences in a way that makes our work really relevant to our stakeholders. All in all I am very happy and really thrilled to come to work at the Gothenburg Platform of Mistra Urban Futures.", says Margareta Forsberg. 
The current Director for the Gothenburg Platform, Mikael Cullberg, will assume his position as Head of the Governor's Chancellry, at the County Administrative Board of Västra Götaland on November 1st.
Margareta Forsberg will start at Mistra Urban Futures in January 2017. 
Questions?
Please contact David Simon, Director, Mistra Urban Futures, david.simon@chalmers.se, +46-31 772 4930