PhD project: A Biologically-Centered Framework in Urban Foodscapes
We are facing increasing urbanization and heightened challenges around food security. As a response to this, there is a rising movement to make food more accessible in cities. Urban agriculture, and re-imagining parts of the urban space as a farm or a so-called 'food-scape', responds to these societal challenges. These spaces that can be created in the city have the possibility to serve as active and participatory social entities, as well as places of ecological well-being and awareness towards sustainable urban development.
This project's vision and a task is to rethink how we live and feed ourselves in Nordic urban contexts, whilst designing cities with small 'foodprints'.The focus is on the distinct topics of food, architecture, senses and urbanism. Explored through the distinct study of organoleptic qualities in urban foodscapes as a way to explore food systems on both the macro and micro levels and also through an artistic lens. Foodscapes refers to food-related places in cities where food is produced, consumed, traded, and distributed. Whereas Urban Organoleptic refers to spaces in cities that are capable of stimulating the senses.
The study areas for the project are predominantly the cities of Stockholm and Gothenburg, however best case practices throughout Sweden are also being researched.
Project members involved in this project, apart from project leader Anna Maria Orru, are Hye Kyung Lim (PhD - Chalmers), Per Myren (Changemaker AB), Carl Henrikson (Milestones AB) and co-workers at Gröna Linjen.
There has been collaboration between this project and the PhD project Urban CoMapper© The Sustainable Compact and Green City.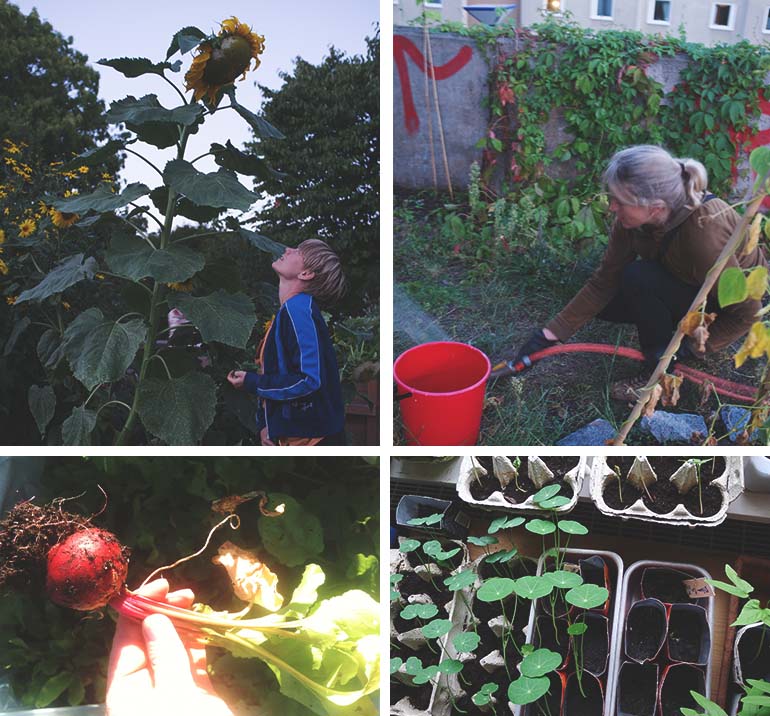 Pictures copyright: Anna Maria Orru and Christina Schaffer (from Högalids Stadsodling) 
Publications
Orru, A, M. (2016) Organoleptic Interfaces: Exploring Embodied Methods in Foodscapes, Gothenburg: Chalmers University of Technology, Department of Architecture, Licenciate thesis
Orru, A.M. (2015). Extracting Urban Food Potential: design-based methods for digital and bodily cartography. Future of Food: Journal on Food. Agriculture and Society, Special Issue: Finding Spaces for Productive Cities, vol. 3, no. 1, pp. 48-62.
Project members
Anna Maria Orru

Anna Maria Orru works as an architect and researcher. She is currently a PhD Candidate at Chalmers University of Technology, Department of Architecture, in Gothenburg. The foundation of her work is deeply embedded in curating research, biomimicry, and natural system design, providing an innovative and creative approach in the field of sustainability. Her fields of interests are primarily in food, architecture, urbanism, art, transdisciplinarity and ecological/social well-being. www.annamariaorru.com 

(Portrait picture copyright: Tina Axelsson)

 

Contact me