New Chair of the Board
Ines Uusmann has been the Chair of the Mistra Urban Futures Board from the start and has successfully led the Board during the start-up phase. On December 31st her assignment was completed. We are happy to announce that the Mistra Urban Futures Board from January 1st is chaired by Thomas Rosswall.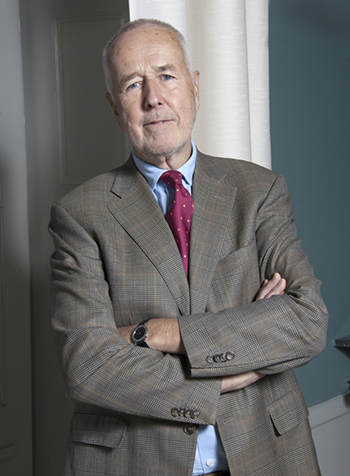 Thomas Rosswall has recently retired from the position as Executive Director of the International Council for Science in Paris. Among various assignments he has also been Director of the International Foundation for Science, Rector of the Swedish University of Agriculture Sciences, Director of the International Geosphere-Biosphere Programme (IGBP) at the Royal Swedish Academy of Sciences and Professor of Water in Nature and Society at the Universities of Stockholm and Linköping, Sweden. As a science administrator he has been dedicated in promoting international scientific collaboration that benefits society.
In addition to the position as Chair of the Mistra Urban Futures Board, he is also Chair of the Independent Science Panel for the CGIAR Research Programme on Climate Change, Agriculture and Food Security (CCAFS) and of the Executive Committee of the Mistra Council for Evidence-based Environmental management (EviEM) at the Royal Swedish Academy of Sciences.
"I'm really looking forward getting to know the team at Mistra Urban Futures and help develop the programme in preparation for the Mistra evaluation next year", says Thomas Rosswall. "It is exciting to have the opportunity to bring my experiences from various scientific positions to the development of the Centre."
Chalmers is currently working on finalizing the appointment of all Board members, as several of the members had assignments that ended in 2013. We will report on the full composition of the Board as soon as possible.
Photo: Denny Lorentzen