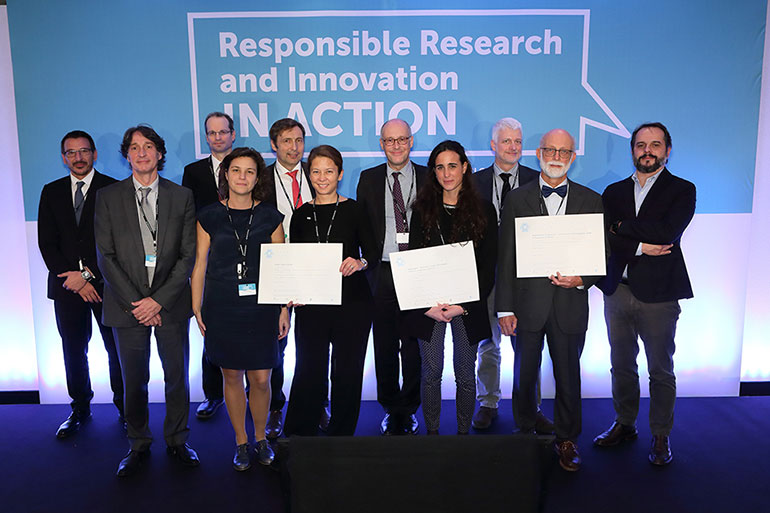 Mistra Urban Futures receives prestigious award
Mistra Urban Futures has received the first ever EFARRI Award for Responsible Research and Innovation.
The Award was presented at a ceremony in Brussels this Monday. It is funded by a group of some of the most influential foundations for science and research in Europe: la Caixa in Spain, Lundbeckfonden in Denmark, Bosch Stiftung in Germany, Fondazione Cariplo in Italy and the host, the Belgian King Baudouin Foundation. The foundations and some others, including the Swedish Riksbankens Jubileumsfond, are gathered in the European Foundations Centre.
Responsible Research and Innovation, RRI, is the name for the European Union's concept for research and innovation activities based on citizens' needs, values and expectations, which forms the basis for the research agenda and funding of the Union. It is also a part of the Commissioner, Mr Moedas' Open Innovation, Open Science, Open to the World. RRI is about inclusion, co-creation, open access, equality, ethics and education.
Mistra Urban Futures was found to be an excellent example of a research programme working along the intentions and context of Responsible Research and Innovation.
More than 200 projects and programmes applied for the Award; we were selected to a group of 15 finalists and were interviewed in depth during the summer. And finally Mistra Urban Futures was one of the three winners. Furthermore, Mistra Urban Futures also won the 'Community Award', i.e. the votes of the delegates at the RRI-Tools conference during which the ceremony took place.
For further information, please contact Jan Riise, phone +46 708 233 377