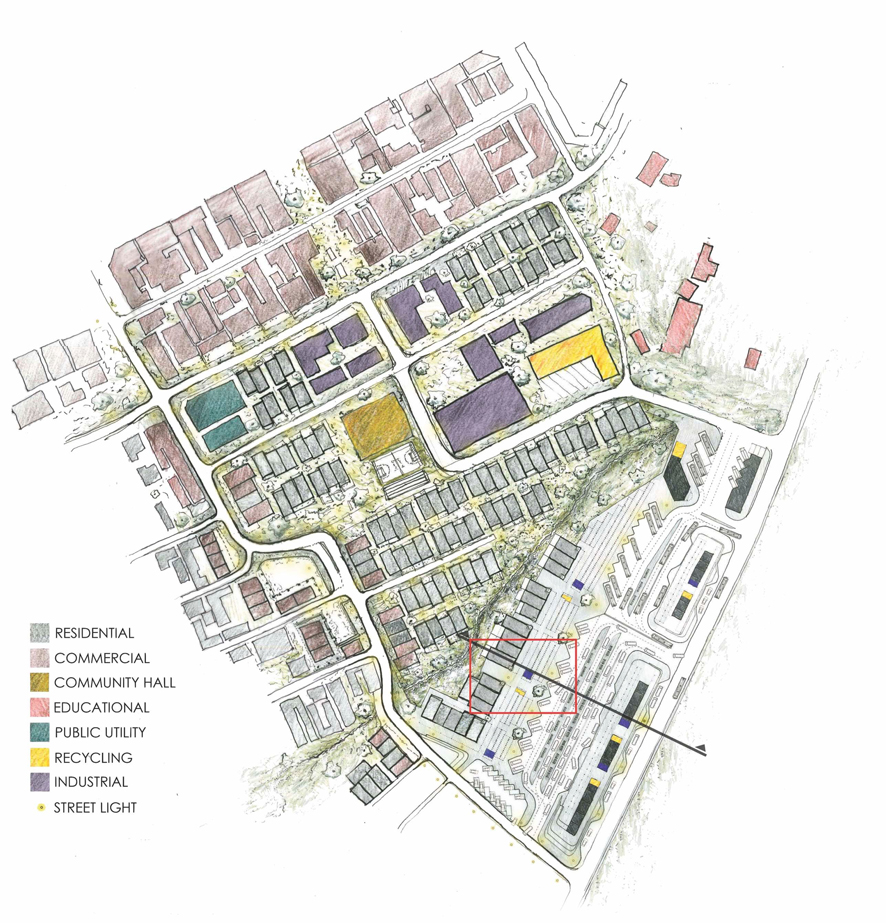 UN-Habitat and the Ministry of Transport, Infrastructure, Housing and Urban Development in Kenya collaborated on a student competition that sought 'to create a momentum for greater urban design application by demonstrating the value of urban design in implementing newly drafted city/town plans in Kenya' (UN-Habitat). 
A team of University of Cape Town (SA) and Kenyatta University (Kenya) students were finalists and with the support of Mistra Urban Futures were able to attend the conference and exhibition in Nairobi Kenya.
THE PROJECT: Co-dependent Systems in Developing Economies
The students proposed a subtle intervention that aims to catalyse incremental and sustained growth within the town of Kitui by integrating formal and informal transport and trade economies. Situated along a major inner-city route, Kitui's transport industry is a significant contributor to the economy of the town. As a result, Kitui has the potential to become a central transport node, connecting surrounding towns. Developing Kitui's standing as an important 'drive-through' town would enhance industry and job creation. Consequently, the project decided to maintain the transport function at the Kunda Kindu bus park, which has been earmarked for possible removal. By doing this, the relationships between the various transport economies, and formal and informal retail can be strengthened through mutually beneficial interaction. The location of the bus stop has the potential to link the Central Business District (CBD) of Kitui to other surrounding towns and districts. The Kunda Kindu bus park occupies an important position in the town's circulation. The project proposes the rerouting of traffic to create a ring road as a more efficient means of circulation through the town. The ring road serves as a catalyst for economic development in the town by facilitating the activation of informal and formal industry along these routes. The project will be exhibited at Habitat III in Quito.
THE PEOPLE
Blue Benington, Jonathan Melamdowitz, Claire Berry, Rudi le Hane, James Kagiri, Matthew Wambua, and Arthur Magero.
For more information on the details of the project, please contact Jonathan Melamdowitz on jonathan.melam@gmail.com