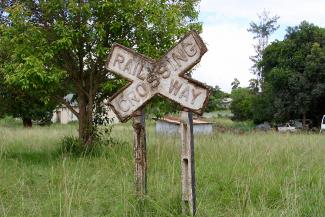 Transportation and Urban Development
The Transportation and Urban Development comparative project has one basis in the Urban Station Communities project, a long-term project within GOLIP, and another in the work concerning Transit Oriented Development at CTLIP. Furthermore, KLIP is engaging with the Urban Station Communities as an approach to the location and construction of a new railway station in Kisumu.
The project "Urban Station Communities" focuses on revitalizing and supporting municipalities' regular planning processes to stimulate the building of an efficient transport region with attractive and dense station communities.
URBAN STATION COMMUNITIES is a project for knowledge about the complexity in planning station near locations and create conditions for development of station communities. A wide range of municipalities and other partners work in several sub-projects. Urban stations communities is led by one of the Gothenburg Consortium partners, GR, and has created a number of sub-projects and activities.
The plans concerning Kisumu can use the same objectives as GOLIP, i.e. focusing on revitalizing and supporting planning processes to stimulate the building of an efficient transport region. The major change is the extension of the Standard Gauge Railway to Kisumu. This will result in creation of a new station with direct impact on the community in the new location and impact in the old station communities
TRANSIT ORIENTED DEVELOPMENT is an investment and performance driven approach for the City of Cape Town, with several issues for further exploration within 'Transit' and 'Development'. CTLIP has two embedded researchers working within the City of Cape Town's transit-oriented development programme (Craig Davies, Sean Cook). Although not directly related, findings will be shared in relevant platforms across the participating LIPs.
Usefulness
This project and its design and activities provide policy makers and local and regional stakeholders with opportunities to initiate, research, test and implement evidence-based solutions and ideas into local contexts.