Extreme events call for a new and resilient infrastructure
Increasing urbanisation and the emerging threat of climate change are on a collision course. To ensure the resilience of desired city attributes in the face of this impending collision, we need to develop and integrate social, ecological, and technological elements to characterize resilience and a new concept of infrastructure.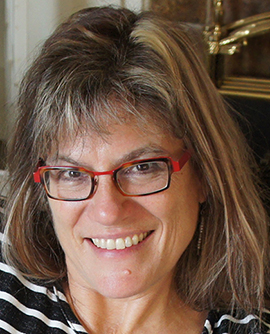 Nancy B. Grimm, Professor of Ecology and Senior Sustainability Scientist at Arizona State University
She studies the interaction of climate variation and change, human activities, and ecosystems. Her interdisciplinary research in both urban and stream ecosystems has focused on disturbance, resilience, and biogeochemical processes. 
From 1997-2016 Grimm directed the Central Arizona–Phoenix Long-Term Ecological Research program, an interdisciplinary study of the Phoenix metropolitan region, with pioneering studies of urban social-ecological systems that conceptually expanded ecology. She currently co-directs a Sustainability Research Network focused on urban resilience to weather-related extreme events. 
Time and date
Date: Tuesday, May 31 
Time: Registration 10.45am. Seminar 11am-11.45am. Lunchwrap 11.45pm-12.30pm
Place: Visual Arena, Lindholmspiren 3-5, entrance B, close to Lindholmen Conference Centre
Registration: At the latest on the 24th of May