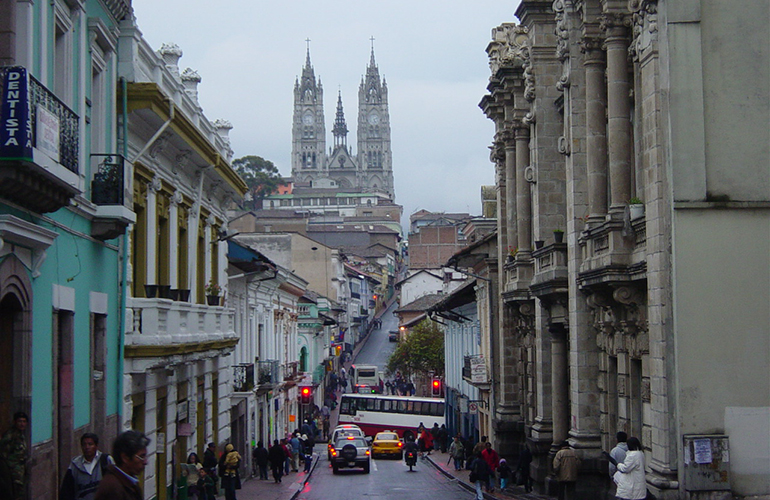 Shaping the New Urban Agenda
The 'New Urban Agenda' is the outcome document of the Habitat III meeting, that will guide nations, regions, cities and other actors in urban development issues for the next two decades. A firs draft was published in early May, and a revised 'Zero Draft' in June. The Zero Drafts can be found at the Habitat III website.
Quito, Ecuador, will be the focus of attention for everyone interested in human settlements and urban development later this year. In October, the United Nations' third Habitat congress is arranged, and it was 20 years ago last time, in Istanbul, and 40 years since the first conference, in Vancouver 1976.
Following the substantial outcome of the series of meetings in 2015, culminating with the COP15 in Paris, the ambitions are to follow up on last year's agreements on climate change and financing, as well as the adoption of the Sustainable Development Goals in New York in September.
"The New Urban Agenda is closely aligned to the mission and vision of Mistra Urban Futures", professor David Simon says, as a first comment to the draft. "The Vision and Transformative Commitments sections of the draft chime perfectly with the core chapters of our forthcoming flagship book 'Rethinking Sustainable Cities' that will be presented in Quito."
The New Urban Agenda covers a range of topics that are close to Mistra Urban Futures' objectives and activities.
Emphasis on the local-national relationships, where 'stakeholders and local and sub-national governments are strategic partners of national governments'. Ongoing research and evaluation form the basis for 'National Urban Policies'
A call for attention on growing inequalities and poverty, and promoting urban equity, including access to physical and social infrastructures. Stressing that urban planning and design of public spaces can promote social cohesion and inclusion
The importance of public spaces for interaction, exchange and cultural expressions is underscored.
The draft suggests that the signing nations commit to develop mechanisms to broaden the democratic platforms for decision-making, planning processes and participation
Furthermore, the draft recognises that the New Urban Agenda can be a turning point for local work on ecological sustainability in cities, including sustainable consumption and production.
"Our entire Realising Just Cities agenda is geared to influencing the implementation of the New Urban Agenda, and our methodology is emphasised as important", professor Simon comments.
Photo - Quito: Martin Zeise, Berlin, Wikimedia Commons GNU Free Documentation License
More information: Jan Riise, phone +46 708 233 377