The University of Gothenburg new chair of the Consortium Council
Mattias Goksör, Pro-Vice-Chancellor, University of Gothenburg is the new chair of Mistra Urban Future's Consortium Council. Mattias Goksör has a multidisciplinary background with a doctor's degree in physics and a master's degree in business administration. Since 2012 he has been Head of Department for Physics and took office as a Pro-Vice-Chancellor in July 2017.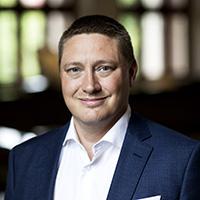 "Both me and Ylva Norén Bretzer, coordinator for the University of Gothenburg's  participation in Mistra Urban Futures, look forward to taking over the role as chair for such an important organisation as Mistra Urban Futures. A priority for the coming year is to develop a funding strategy so that Centre can continue after 2019 when the current ten-year funding ends. Together with Anna Johansson, the new chair of Mistra Urban Futures Board, I believe we can anchor the Centre even more so in in the Gothenburg region. ", says Mattias Goksör.
The role as chair rotates on an annual basis and Anna Ledin, Director of Environmental Management City of Gothenburg now hands over the mission to Mattias Goksör.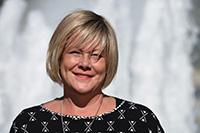 "2017 has been a substantive year with a lot of focus on the future and especially how we want to develop Mistra Urban Futures so that it "stands strong" also when Mistra's, the Swedish Foundation for Strategic Environmental Research funding ends in 2019. In this context, we in the Consortium Council have worked to develop and strengthen the local platform in Gothenburg. It now feels great to hand over to Mattias Goksör who with great committed will continue to develop the platform.", says Anna Ledin. 
About the Consortium Council
The Gothenburg Consortium gathered the organisation's behind the bid to Mistra in 2009 and consequently initiated Mistra Urban Futures. Since then, the Consortium has been the basis on which the research activities on the Gothenburg Platform stands, and also contributes to the international development of the Centre.
The Göteborg Consortium is represented by a Consortium Council:
Mattias Goksör, (Chair 2018), University of Gothenburg
Anna Jarnehammar, IVL Swedish Environmental Research Institute
Anders Carlberg, Region Västra Götaland
Lars Fröding, The County Administrative Board of Västra Götaland
Anna Ledin, City of Gothenburg
Liane Thuvander, Chalmers University of Technology
Helena Söderbäck, The Göteborg Region Association of Local Authorities (GR)
Photo Mattias Goksör, press image University of Gothenburg, photographer Johan Wingborg.