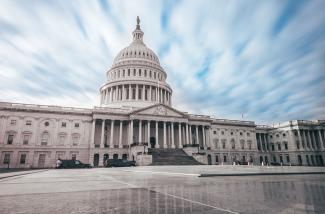 From Participation to Co-Production
This year's Annual Meeting of the American Association of Geographers takes place in Washington DC in early April. It is a leading forum for researchers in many aspects of geography and sustainability - more than 5000 presentations, posters, workshops and field trips are included in  the programme. Mistra Urban Futures sees the Meeting as a strategically important conference to take part in, not least to present some of the Centre's recent research.
Last year, Mistra Urban Futures organised a session entitled "From Participation to Co-Production – Joint Research into Action" with five different presentations, by David Simon, Centre Director; Rike Sitas, researcher in Cape Town; Tim May, Sheffield–Manchester; Sandra Valencia, Gothenburg; and Keiron Bailey, University of Arizona.
The five papers about various perspectives on Co-Production can be downloaded (see link below). The participating researchers look at embedded researchers, situating co-production and the connection to the Sustainable Development Goals – and many other aspects.
"In development contexts, co-production is presented as a means of identifying and incorporating local and traditional knowledge into development interventions in order to enable these projects to perform better", writes David Simon in the introduction and lists a number of questions still to be answered.
For whom do co-production approaches perform better, the donor or Southern recipients?
Who participates in co-production?
What are the most effective means of implementing co-production?
How are power relations dealt with? For instance, (how) will larger, more powerful actors or partner institutional representative, not dominate or be prevented from dominating? Can or will intended development beneficiaries really say no to a donor?
(How) can we co-produce monitoring and evaluation and whose interests do these tools serve?
For more information, please contact David Simon, Director of Mistra Urban Futures