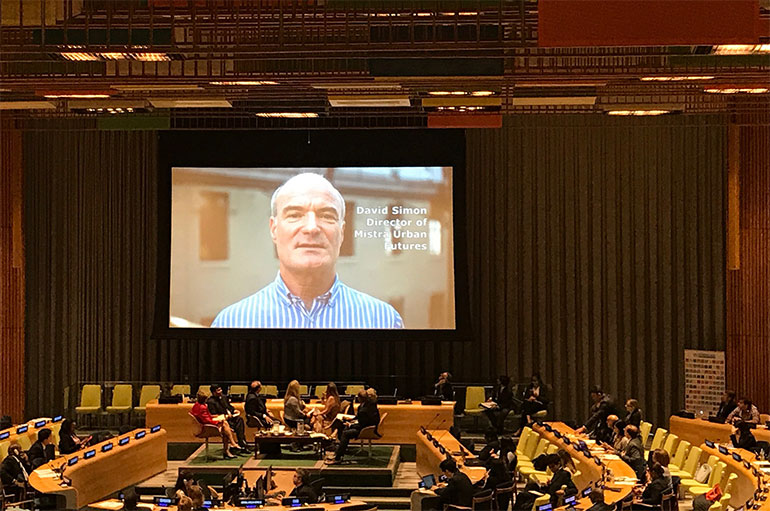 Addressing the UN General Assembly
The ongoing discussions about UN-Habitat and the agency's role in the implementation of the New Urban Agenda and the Sustainable Development Goals were the focus of a High Level Meeting at the UN General Assembly 5-6 September. (See e.g. David Simon's blog entry)
Mistra Urban Futures' Director David Simon was selected as one of a handful people from organisations around the globe to submit a question to the panels that provided additional input to the long list of comments from different countries.
The question, which was pre-recorded as a video clip, was about how the UN and its specialist agencies can support collaboration and transdisciplinary partnerships, taking into account that time is limited.
Panelists agreed that speed is essential and that new partnerships are crucial. Aromar Revi, director of the Indian Institute for Human Settlements, argued that 20th century solutions are no longer useful; citizens and other urban stakeholders must be heard and have a say on what will happen. This calls for new partnerships through multiple levels of governance, that will have to share resources – this is the 21st century way of collaboration.
'The clock is ticking. We must move from words to action' concluded Genie Birch, Professor at Penn Institute of Urban Research and former president of the General Assembly of Partners of UN Habitat.
For further information, please contact David Simon or Jan Riise, phone +46 708 642820