About Kisumu 
Situated on the shores of Lake Victoria's Winam Gulf, the port city is the third largest city in Kenya and was once called Port Florence by the British colonizers. The word Kisumu is an English corruption of the word "Kisuma" in dholuo dialect meaning going to trade.
Kisumu exhibits a tropical warm climate throughout the year. The average temperature during the month of November is about 30 degrees Celsius. Humidity is relatively high.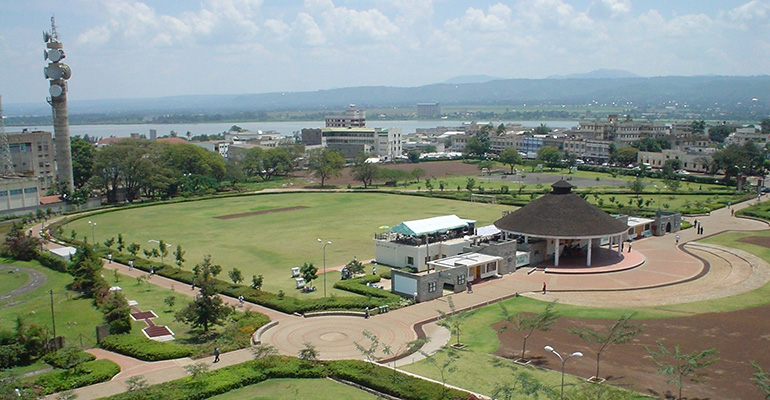 Kisumu is well served with an international airport, which is a quarter-hour drive away from the main Central Business District. The mode of transport includes both motorized and non-motorized options. One can move within the city using bicycles and motorbikes popularly known as "boda boda". There is also the option of using taxis and Matatus.
In terms of social amenities, Kisumu has several hospitals of international standards within reach, among them being Agah Khan, Avenue, Kisumu Specialists, Jaramogi Oginga Odinga Teaching and Referal hospital. There also several malls within the Central Business District and they include Westend, United, Megacity.
When it comes to recreation, one can be spoilt for choice from Dunga Hill camp at the shores of lake Victoria, Impala Sanctuary within the city, Kisumu Museum, Kit Mikayi rocks (30 minutes' drive from Central Business District), Dunga beach, Hippo point and Kiboko Bay, just to mention a few.
Generally security in Kisumu is good. However, one has to take precautions, especially at night.