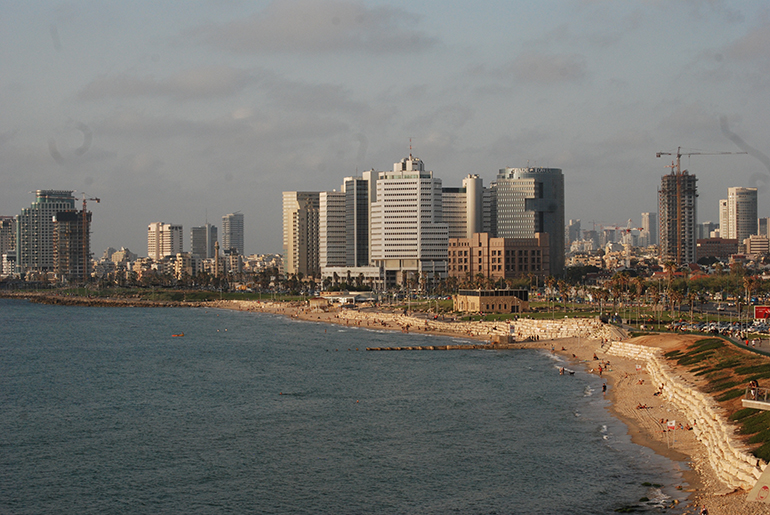 Tel Aviv hosted the first of a series of thematic meetings leading to Habitat III. Photo: Jan Riise
Cities must be part of defining the New Urban Agenda
The United Nations has a somewhat problematic relationship to cities. The UN Charter only include nations, cities are not mentioned, thus making it difficult to grant observer status to cities, and to benefit from the knowledge and expertise of leading city representatives. This is particularly troubling in the preparations for Habitat III, writes Michael Müller, Governing Mayor of Berlin. Without a change, there may be little chance for cities to actually influence Habitat III. Read the whole commentary.
Mayors commit to the Sustainable Development Goals
Later this month, UN Member States will announce the 17 Sustainable Development Goals, SDGs, that will provide a structure, with targets and indicators, for a sustainable and balanced development with respect to environment, economy and social considerations. Nothing of this can happen without the full engagement  of and partnership with the world's cities, write Jessica Espey and Danielle Petretta at the UN Sustainable Development Solutions Network in a comment.
Tel Aviv Declaration on Civic Engagement
The City of Tel Aviv hosted the first of a series of thematic meetings for the Habitat III meeting, and the theme chosen was Civic Engagement. Following the Israeli technology and development of many digital social innovation tools, a launch of an online platform asking the question "How can cities support civic engagement?" was connected to the meeting. "Smart is not about analyzing, it is about listening" says Orli Ronen at the Tel Aviv University. Read the whole article and and add your views to the online consultation, open until 20 September. The thematic meeting is also covered in a following article: "Digital vs analogue at Habitat III meeting on civic engagement".
Links to a selection of Citiscope articles from July and August