Travel, venue & hotel information
Flight
Gothenburg Landvetter Airport is conveniently located close to the city of Gothenburg. For more travel information visit www.goteborg.com
Airport coaches
Landvetter international airport
www.flygbussarna.se/en/landvetter
Airport Taxi
Costs approximately SEK 420 from Landvetter Airport to Chalmers Johanneberg. Ask for a fixed price.
The driver should have a taxi ID card clearly displayed in the vehicle. Service is included in the taximeter price. Avoid unlicensed taxis.
We recommend:
Taxi Göteborg: +46 (0)31 650 000 
Taxi Kurir: +46 (0)31 27 27 27
Train
SJ Swedish railways:  www.sj.se
MTR Express: www.mtrexpress.se
Venue & Local transportation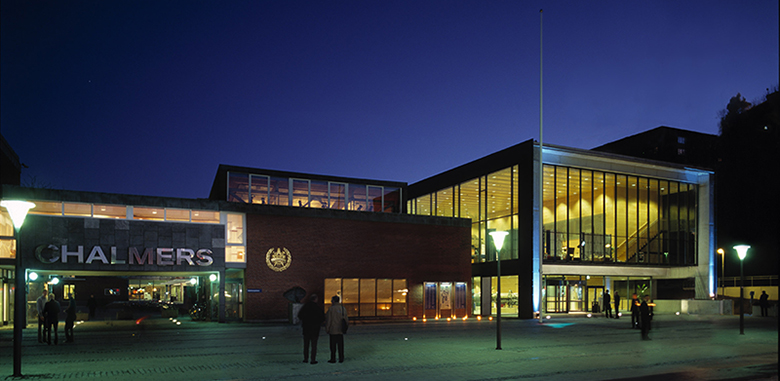 Chalmers Conference Center is located at Chalmers platsen 1.
From the train station you will find the tram stop "Centralstationen". Take tram No.7 or 13 to tram stop "Chalmers". 
If you are arriving from the airport by airport coach get off at tram stop "Korsvägen" and from there use trams No.6, 8 or 13 to get to stop "Chalmers". Arriving at Chalmers the conference center entrance is visible from the stop.
For travel information and travelplanner visit the website: www.vasttrafik.se
You can buy tickets in most convenience stores such as Pressbyrån or 7-eleven, or you can pay with credit card on the trams. Cash is not accepted.
Car
Parking is found nearby the center along Sven Hultins Gata. The fee is SEK 15 between 7am to 6pm. Parking outside of given period is SEK 2 hourly.
Hotels
These are the hotels that was available for booking in the registration along with maps and adresses.
Hotel Poseidon
Storgatan 33, 411 38 Göteborg
Closest airport coach stop: Kungsportsplatsen
http://hotelposeidon.se/
Hotel Royal
Drottninggatan 67, 411 07 Göteborg
Closest airport coach stop: Kungsportsplatsen
http://www.hotelroyal.nu/
Hotel Scandic Rubinen
Kungsportsavenyen 24, 400 14 Göteborg
Closest airport coach stop: Berzeliigatan
https://www.scandichotels.se/hotell/sverige/goteborg/scandic-rubinen