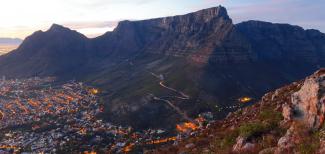 Sida funds one-year consolidation phase
In early 2020, Sida, the Swedish International Development Cooperation Agency, granted Chalmers as host of Mistra Urban Futures  funding for a "Consolidation Phase" during 2020. This grant amounts to 10 MSEK. The main objective is to extract, collect, reflect and help institutionalise good practices and share the findings of Mistra Urban Futures programme to relevant target groups.
The expected outcome is that practitioners, urban policy makers, researchers and civil society in low and middle-income countries co-create knowledge and engage multiple stakeholders in solving urban problems that matter to women and men living in poverty. By sharing and discussing findings with targeted stakeholders at local, national and global levels, and by strengthening the capacity of cities and research institutions we will substantially leverage the overall impact of the Mistra Urban Futures programme and contribute to the realisation of just cities.
The 12-months programme during the period from January to December 2020 will be coordinated by GMV, with local leadership for clusters of activities in Cape Town, Kisumu and Gothenburg.
The consolidation phase of the programme includes the following partners:
-    Urban Futures and Gothenburg Centre for Sustainable Development (GMV) at Chalmers and University of Gothenburg,
-    the African Centre for Cities at University of Cape Town, South Africa,
-    the KLIP Trust in Kisumu, Kenya,
-    other partners in Sheffield, Skåne, Shimla, Buenos Aires and at Royal Holloway, London.
Some of the comparative projects initiated in Phase two will continue into 2020:
Mistra Urban Futures was established in 2010 to promote urban sustainability through transdisciplinary research and co-production of knowledge with local and global stakeholders. Mistra Urban Futures has successfully pioneered research and transdisciplinary collaboration in different urban settings such as Cape Town, Kisumu, Gothenburg, Sheffield/Manchester, Buenos Aires and Shimla breaking out of traditional silos to address concrete problems related to transportation, housing, waste management etc. The funding from Mistra ends, as planned, on 31 December 2019.
Please contact Jan Riise for more information.
Photo by Ashley Jurius on Unsplash