The knowledge and research-centre for urban sustainable development 2010 - 2019
New video sums ten years of the secretariats work 
 
In connection to our Annual Conference Realising Just Cities in Sheffield-Manchester we have launched the new video which sums up the work Mistra Urban Futures do, in 8 countries, partnerships, projects, publications, policy briefs and much more.
Over 40 partners worldwide.
Our contribution is to generate knowledge through co-creation across disciplines and between academics and practice at local and global levels in different research projects. 
Mistra Urban Futures work with: Culture, Dialogue & Participation, Transportation, Neigbourhood transformation, Waste, Migration, Food and Public Finance and more.
 
See our recently launched video about our knowledge- and research centre Mistra Urban Futures for urban sustainable development covering the years 2010 - 2019.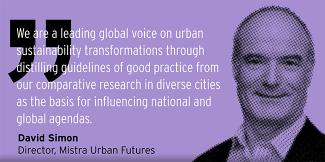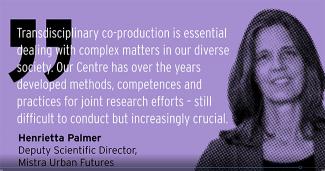 See the film (also on Youtube).